---
These first two photos are of Red-breasted Geese shot illegally on 8 January 2008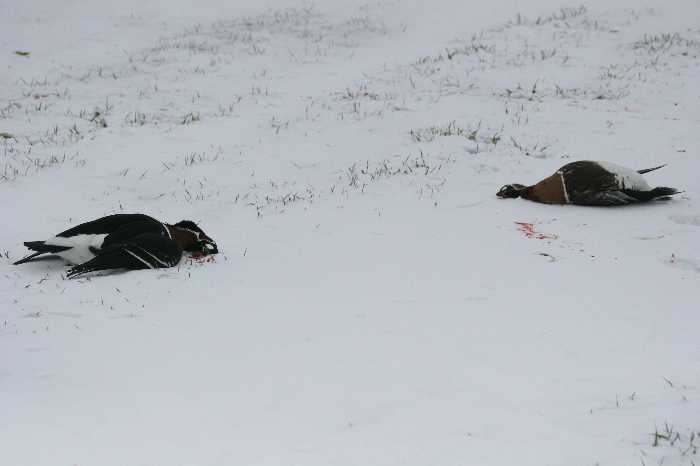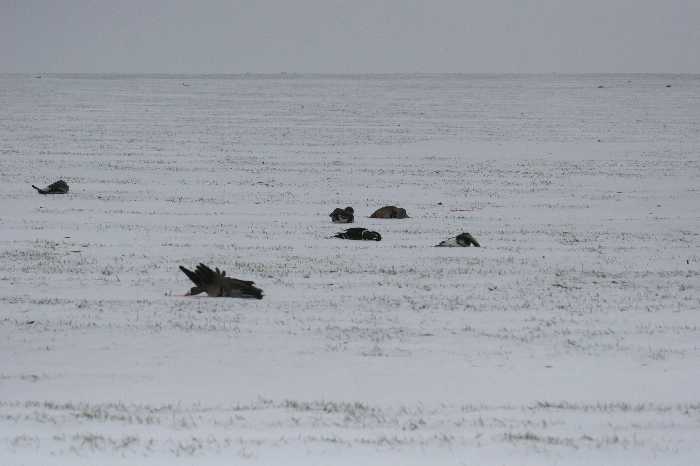 ---
The pictures below are from the Bulgarian Hunting Association website (in Bulgarian only).

Bulgarian legislation permits hunters to shoot a maximum of 3 geese and 5 ducks. As one can see on the pictures they kill as many as they can - the legislation is not enforced at all in the field.

On the same website duck, geese and quail calls can be downloaded to be used in an electronic lure - forbidden in Bulgaria.

There are also accounts of hunting in darkness and in fog - situations in which it is impossible to identify protected species.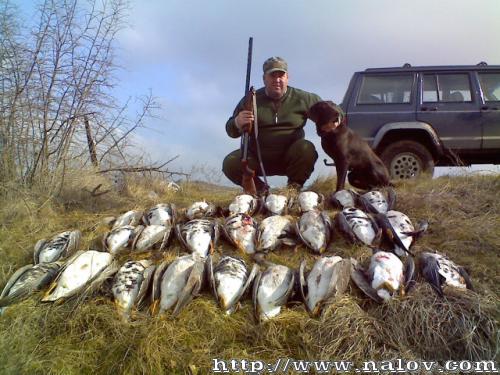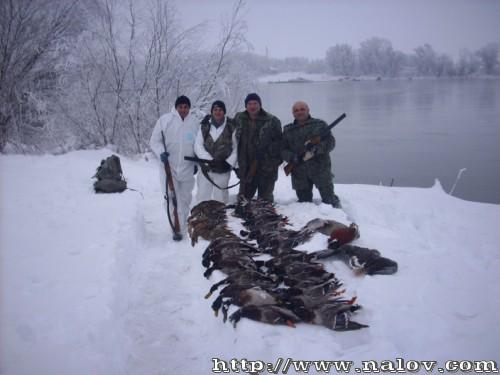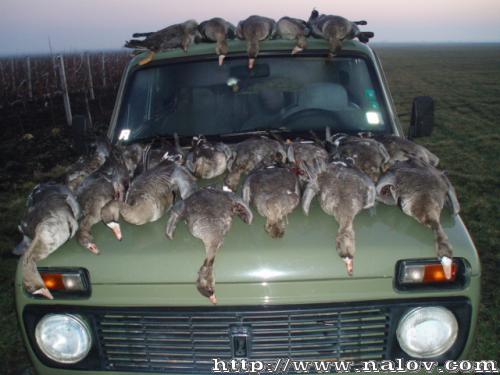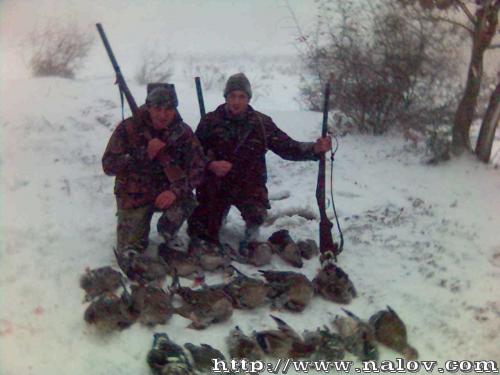 ---
© Proact 2000-2008